The Collection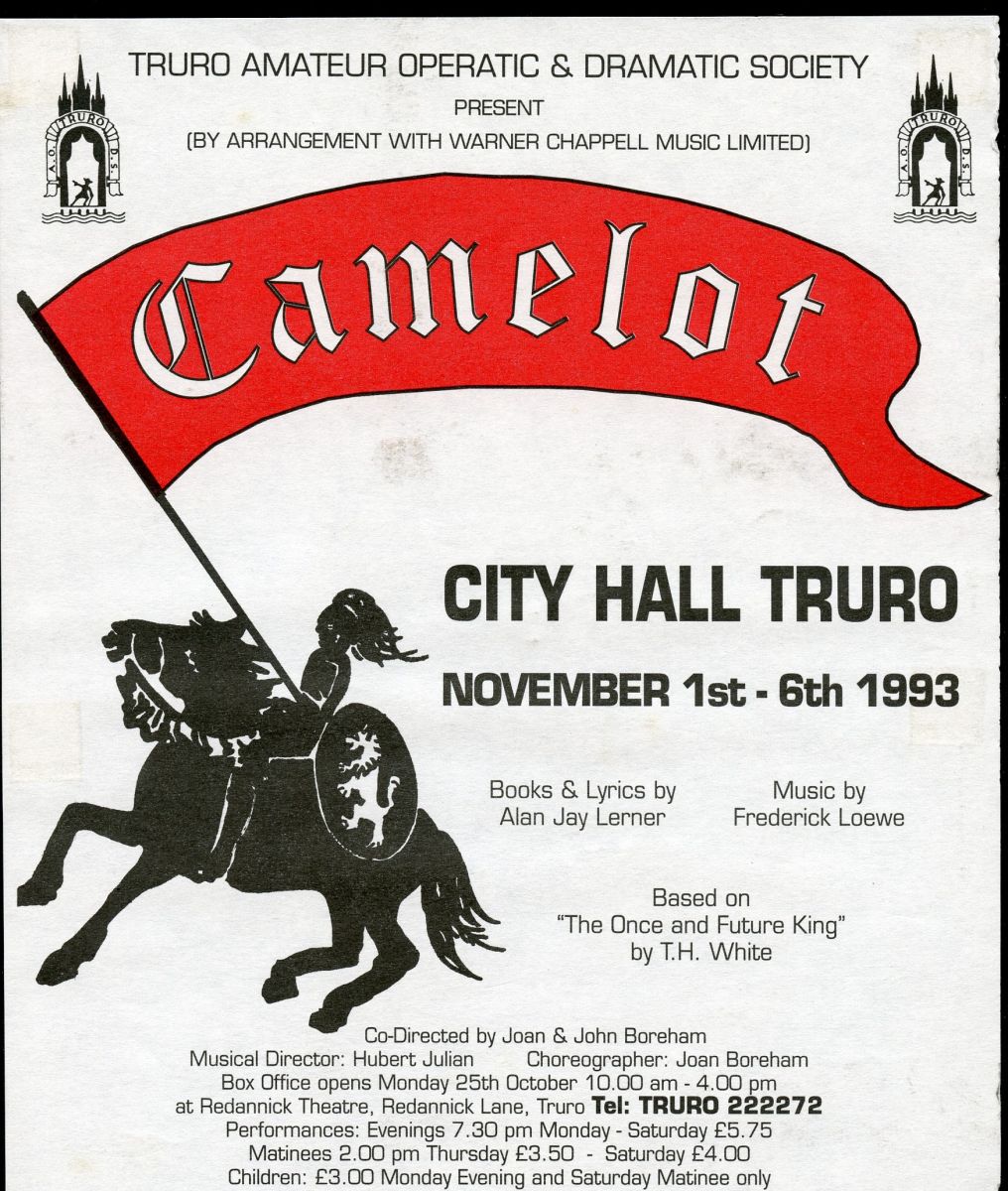 © Truro Amateur Operatic & Dramatic Society Archive / Francis Evans. All Rights Reserved, 2021.
Poster advertising Camelot at City Hall
Made: 1993
Record Number: HFC:2021:074
Camelot was performed by the T.A.O.D.S at City Hall Truro between the 1st and 6th of November, 1993. It was co-directed by Joan and John Boreham who were accompanied by Hubert Julian as musical director. In contrast to earlier advertisements for T.A.O.D.S productions, this poster contains less detailed text in favour of a larger title and illustration. The T.A.O.D.S iconic logo inspired by the spires of Truro Cathedral also features.
Object Dimensions: X
Object Type: digital image
YOU MIGHT ALSO BE INTERESTED IN_